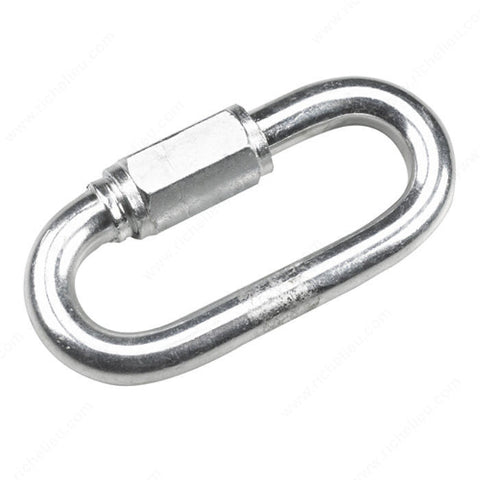 Quick Link Add-On
Baffle
This add-on mounting hardware ensures a Baffle won't decouple from its standard mount when knocked or jarred.
APC Baffles feature a pre-installed hook and eyelet for ease of overhead installation. However, some environments require a closed connection between the Baffle and the ceiling. We recommend adding these quick link toggles for Baffles installed in high traffic areas or locations where the baffle may be knocked or jarred, such as gymnasiums, community centres, conference areas, and stages. 
When selecting this option, your baffle mounts will be reconfigured to work with the quick link hardware, creating a closed loop connection between the baffle and the standard ceiling-mounted eyelet.
Includes: Hardware for 1 Baffle (2 quick links)
---
We Also Recommend